An opera composed by University of Missouri School of Music graduate student Giovanni Porfirio was performed on Saturday, Oct. 28, 2023 at the Theatro São Pedro in Porto Alegre Rio Grande do Sul, Brazil.
Entre-veias: uma ópera de entranhas (Among Veins: An opera of entrails), with a libretto by Jaoa de Mello, was part of a project that brought together three Brazilian composers to create works performed during the 2023 season at one of Brazil's foremost opera houses.
Porfirio's opera explores the life of a virus that becomes the central character of the narrative and is interpreted by different solo singers. The apotheosis of the final scene is the revelation that the virus is HIV.
"This project represents a milestone in my life as a composer, allowing me to contribute to a theater of national prominence," Porfirio says. "My involvement ensured direct participation in crucial aspects of the opera's realization, including active involvement in the final rehearsal, contributing final touches to the performers' and orchestra's sound, and attending its premiere. This hands-on involvement allowed me to collaborate closely with experienced musicians, singers, the conductor, staff, and directors, further enriching my compositional ability and artistic sensibilities."
The performance of Entre-veias came during a particularly busy week for Porfirio. On Wednesday, October 25, his piece Cirandas Desvozeadas was read by the St. Louis Symphony Orchestra at the Touhill Performing Arts Center. On Sunday, October 29, his vibraphone piece Ma non troppo was performed by Olivia Sletteland in the Sinquefield Music Center's Sheryl Crow Hall.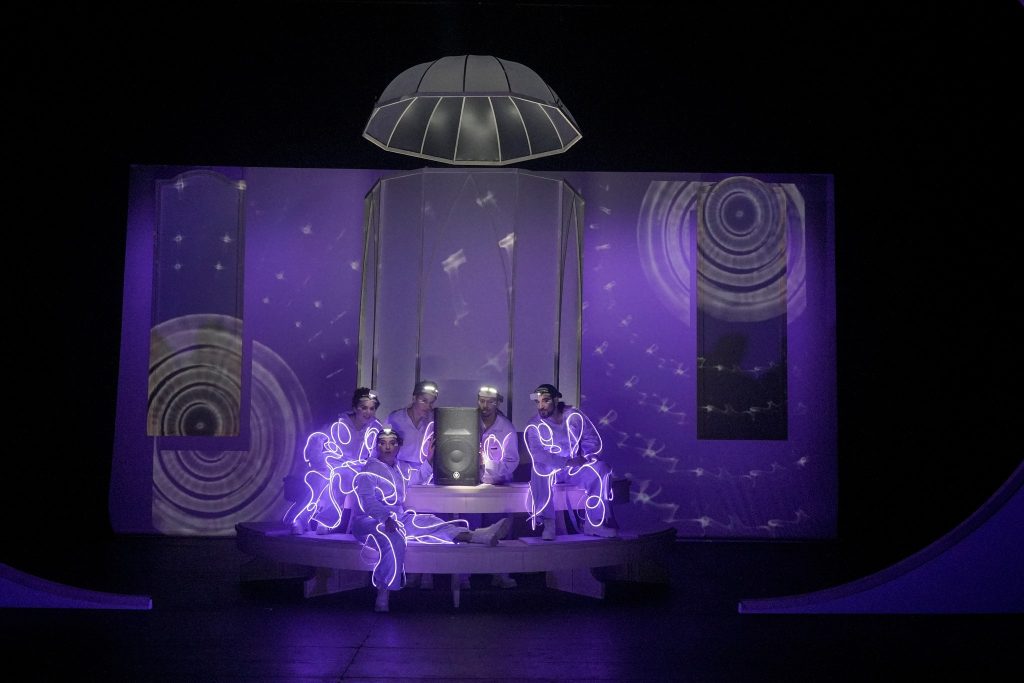 Porfirio, a composer and pianist from São Paulo, Brazil, has a bachelor's degree in instrumental and electroacoustic composition from UNESP (Sao Paulo State University), where he studied with Alexandre Lunsqui (DMA from Columbia University) and Flo Menezes (Ph.D. from Université de Liège). He has participated in masterclasses with renowned musicians, organized projects, and had his pieces performed at festivals in various countries. His instrumental compositions are based on harmonic and inharmonic sounds, seeking a dialogue between acoustic and electronic elements.
He has begun work on his master's degree at the University of Missouri School of Music, where he studies composition with Stefan Freund (DMA from the Eastman School of Music) and electronic music with Utku Asuroglu (DMA from Stanford University).