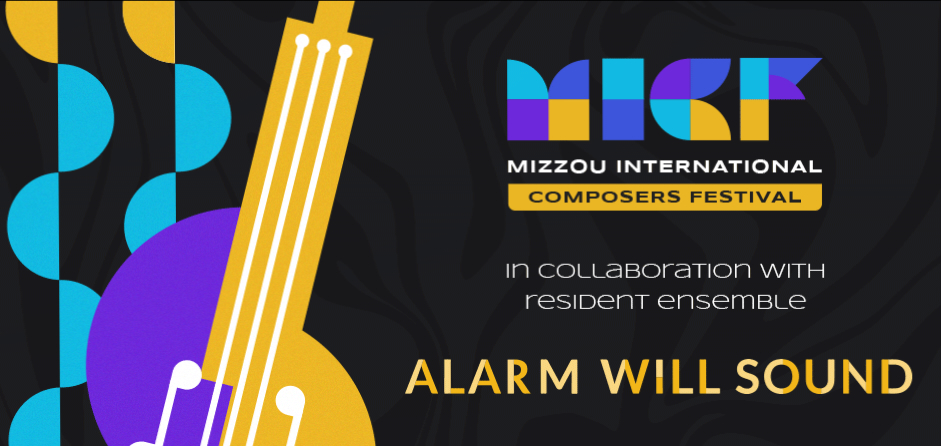 The Mizzou New Music Initiative (MNMI) and Alarm Will Sound have selected eight resident composers to participate in the 2023 Mizzou International Composers Festival (MICF).
Presented by the MNMI and the University of Missouri School of Music from Monday, July 24 through Saturday, July 29 in Columbia, the fourteenth annual MICF will feature world premieres of new works written by each of the selected composers. Listed with their current places of residence, they are:
Left to right, top row: Santiago Beis, Peter Fahey, Yaz Lancaster, Sophie Mathieu. Left to right, bottom row: Marcus Norris, Ali Can Puskulcu, Kelley Sheehan, Trevor Van de Velde.
MNMI News will spotlight each of the resident composers in separate news releases before the 2023 Mizzou International Composers Festival. The 2023 resident composers were chosen from among 500 entrants. 28% of the entries were from outside the USA, and 49 countries were represented in the application pool.
The premieres of new works from all eight composers will be presented during the festival week, along with music by distinguished guest composers Tania León and Marcos Balter.
The acclaimed new music ensemble Alarm Will Sound, conducted by artistic director Alan Pierson, once again will serve as resident ensemble, as they have since the MICF began in 2010.
During the festival, the resident composers will receive composition lessons from León and Balter and take part in rehearsals with Alarm Will Sound. The composers also will give public presentations on their music, and after the premiere performances, will receive professional live recordings of their new works.
A complete schedule of events, times, dates, and venues for the 2023 Mizzou International Composers Festival will be announced at a later date. For more information, please visit http://composersfestival.missouri.edu/.