In a convocation held at the Sinquefield Music Center at the University of Missouri School of Music on Thursday, March 3, 2022, the Sinquefield Charitable Foundation renewed its commitment to support the Mizzou New Music Initative (MNMI) with a gift of $3.4 million dollars. That commitment will help continue the program over the next three years.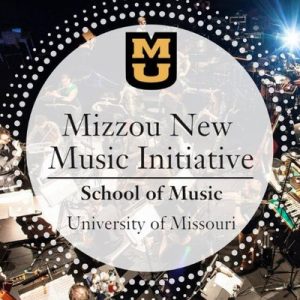 With this recent gift, the Foundation has contributed a total of more than $10 million to MNMI since it was founded in 2006 to provide continued support for all its various programs. That support includes the costs of faculty and staff, graduate student assistantships, and two full-tuition scholarships per year for undergraduate composition majors; presenting the Mizzou International Composers Festival; bringing guest composers and performers to campus; funding the Sinquefield Composition Prize; and more.
Here are MNMI's "By the Numbers" achievements since its founding in 2006:
1,000 pieces of music have been written and performed
Composers ages 6-92 have written music
146 guest composers and performers of new music have been invited to campus, including 3 Pulitzer Prize winners and 4 Grammy Award winners
Over 100 students supported with full scholarships and assistantships
Creating Original Music Program (since 2006)

345 pieces of music by K-12 Missouri composers performed

Missouri Summer Composition Institute (since 2007)

120 pieces by Missouri high school students premiered

Sinquefield Prize (since 2006)

17 pieces by Mizzou student composers premiered by MU Large Ensembles at the Chancellor's Arts Showcase

Mizzou International Composers Festival (since 2010)
Sound of Art Concerts (since 2011)

42 premieres of Mizzou student works by the Mizzou New Music Ensemble at cultural institutions in St. Louis

Missouri Composers Project (since 2012)

66 works performed by the Columbia Chamber Choir and the Columbia Civic Orchestra

Sinquefield Commissions (since 2012)

40 works written by Mizzou student composers for MU Ensembles

Sheldon Commissions (since 2014)

39 works written by Mizzou student composers and premiered at the Sheldon Concert Hall in St. Louis

St. Louis Symphony Orchestra collaboration (since 2018)

12 works by Mizzou student composers premiered
4 works by Mizzou faculty and NMI alumni performed
All these MNMI programs work toward a common goal — to help position the School of Music as a leading center, both nationally and internationally, for music composition by fostering an environment where composers can connect with performers who can bring their written pieces to life in front of an audience. As Jeanne Sinquefield (pictured) said succinctly in her comments at the convocation about this result of this connection between composers, musicians, and audiences; "The joy of life is music."
President of the University of Missouri System Mun Choi, Senior Associate Dean of the College of Arts and Sciences Cooper Drury and Director of the School of Music Julia Gaines also spoke at the convocation. In addition, a panel discussion hosted by Stefan Freund, Artistic Director of the Mizzou New Music Initiative, featured three Mizzou undergraduate composers: Isabelle Borchardt, JT Wolfe, and Morima Yerby. The students spoke about the experiences and opportunities offered to them through the MNMI. The program also featured pianist Natalia Bolshakova (pictured) performing Wolfe's Capriccio II.