The University of Missouri School of Music has hired Jason Thorpe Buchanan as the interim Managing Director of the Mizzou New Music Initiative (MNMI). In addition, Niko Schroeder has been hired as the Assistant Managing Director of MNMI. Both Buchanan and Schroeder were chosen as resident composers for the Mizzou International Composers Festival – Buchanan in 2013 and Schroeder in 2020. Both began work in their new positions on February 7, 2022.
Buchanan and Schroeder are replacing Jacob Gotlib, who has served as Managing Director of MNMI since August 15, 2016. During his tenure as Managing Director, Gotlib oversaw all programs and operations of the Mizzou New Music Initiative, including the Mizzou International Composers Festival, Creating Original Music Project (COMP), the Missouri Composers Orchestra Project (MOCOP), and more.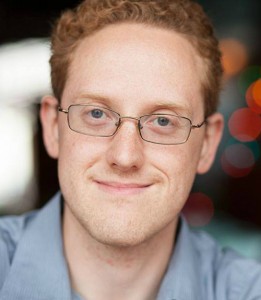 "It's been such an honor to work as Managing Director of MNMI for the last five and a half years," said Gotlib. "Mizzou is an incredibly special place for contemporary music, and each year, more composers and musicians from around the world learn about the important work happening there. While I'll miss my wonderful colleagues, I'm fiercely proud of what we've accomplished over the past few years — and can't wait to see what the future will bring."
"Jacob has been an active and integral part of our School since he started in 2016, added Julia Gaines, Director of the School of Music.  "We will miss him very much but are also excited for his next endeavor with the Louisville Orchestra.  He did excellent work for us, was always a joy to be around, and became a great friend to many in our School."
Buchanan won a Fulbright Fellowship in 2010-2011 as a visiting scholar at Hochschule für Musik und Theater in Hamburg, Germany. He has served as lecturer in Composition and Electroacoustic Music at Mahidol University and the University of Texas at Austin, with a 2015 Gaudeamus Prize nomination (for his 2013 MICF premiere for Alarm Will Sound), as well as commissions and awards from MATA, ASCAP, Darmstadt, The Industry, Iron Composer, Royaumont, TIME SPANS, Eklekto Percussion, the American-Scandinavian Foundation, and the Embassy of Foreign Artists in Switzerland.
"As an alum of MICF with Alarm Will Sound, my first significant premiere by a major new music ensemble, it's such a pleasure to be able to return to this community in a leadership position," he states. "I look forward to being part of this fantastic team and carrying on MNMI's outstanding legacy of support for emerging composers."
Niko Schroeder recently earned a Master of Music degree from the University of Missouri, Columbia, where he currently lives.  He was awarded the 2019 Sinquefield Prize, the MU's highest honor for a composer. Originally from Waverly, IA, Schroeder also holds a Bachelor of Arts from Grand Valley State University in Allendale, MI where he was twice named Composer of the Year.
"I'm honored to serve the New Music Initiative, which offered me remarkable opportunities as a student composer," said Schroeder. "Jacob Gotlib's contributions to this institution were immense, and I'm excited to build on the programs that thrived under his leadership."