St. Louis musicians, friends and family are coming together to honor the late Dean Minderman on Sunday, February 27, 2022 at Jazz St. Louis, 3536 Washington Ave in Grand Center.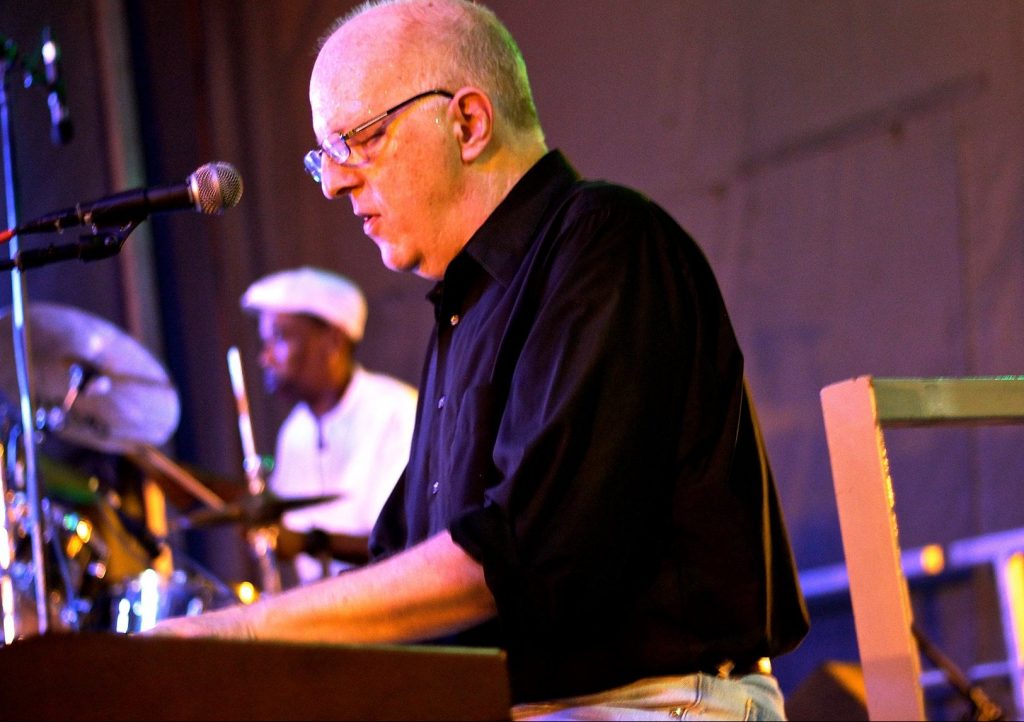 For the last 11 years before his passing in September 2021, Dean was the voice of the Mizzou New Music Initiative blog and Twitter profile. As part of Slay & Associates' team, Dean worked tirelessly to promote MNMI's activities. A graduate of Mizzou's journalism program (BM 1979), Dean combined his love of writing with his musical talents.
Dean wrote many articles for the St. Louis Riverfront Times, NewMusicBox, and other publications. He was also a staple of the jazz and blues scene in his native St. Louis, playing piano and keys in multiple bands. His most significant contribution to the city's musical scene was St. Louis Jazz Notes, a blog he maintained for over 16 years that chronicled upcoming events and rising artists on both the jazz and new music scene in St. Louis and nationally. Proceeds from the concert will be dedicated to carrying on the St. Louis Jazz Notes blog through Jazz St. Louis.
The Dean Minderman Jazz and Blues Memorial Concert will feature three all-star groups of musicians performing from 4-7 pm on Feb. 27th. Doors will open at 3 pm, and restaurant and beverage service will be available.
The opening quintet will be led by pianist Ben Colagiovanni, a graduate of Mizzou who was also part of the Jazz St. Louis educational program. Colagiovanni will debut a composition written in honor of Dean.  Other members of the group will include trombonist Andrew Meyer, saxophonist Alex Beltran, bassist Andrew Binder and drummer Alex Cobb.
Acclaimed St. Louis jazz trio Tracer – bassist Darrell Mixon, drummer Gary Sykes and pianist Ptah Williams — will perform with special guest, guitarist Tom Byrne. An all-star group featuring some of St. Louis' finest blues musicians will wrap up the evening. Featured musicians will include vocalists Cheri Evans and Renee Smith, Dennis Brock – guitar, Charlie Brown – Piano, Keyboards, Eugene Johnson – Bass/vocals and Don Drewitt – Drums.
Click HERE to purchase tickets or to donate if unable to attend. A minimum donation of $25 is required per ticket. Tickets will be mailed to the address provided prior to the event or can be held at the door. If available day of show, tickets can also be purchased at the Jazz St. Louis box office.